Expand functionality beyond the standard unit
Our reliable and easy to use Thermo Scientific™ Wellwash™ microplate strip washers provide secure washing performance for routine and research ELISA applications. Wellwash washers feature a large color display with graphical user interface, local language versions, and non-pressurized bottles for optimal ease-of-use, convenience, and safety.
Which Wellwash product is best for your needs?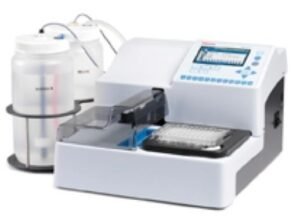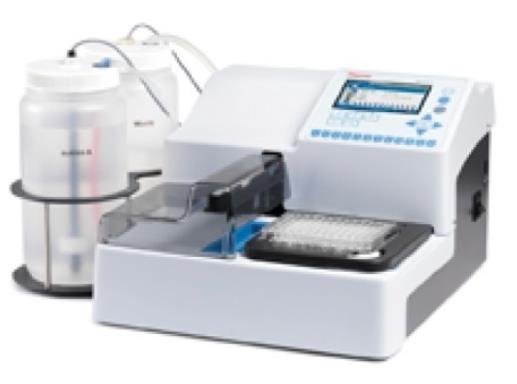 Wellwash
| | |
| --- | --- |
| Wash head | 1×8, 1×12 |
| Wash bottles | 1 bottle (2 liter) |
| Plate formats | 96 |
| Cell washing | No |
| Robot compatibility | No |
| | |
| --- | --- |
| Wash head | two 1×8, two 1×12, 2×8 cell wash head |
| Wash bottles | 3 bottles (two 4 liter and one 2 liter) |
| Plate formats | 96,384 |
| Cell washing | Yes |
| Robot compatibility | Yes |
Compact design—fits on every benchtop
Cloud-enabled—conveniently access your instrument anytime, anywhere with Thermo Fisher Connect
Option to upgrade—get VeriFlex™ temperature control technology for PCR optimization when you move up to the Applied Biosystems™ MiniAmp™ Plus Thermal Cycler